News
1/10/23 : Sunlight Shapes The Day available now!
Our third studio album "Sunlight Shapes The Day" is finally out today! It's taken us a long time to get to this point... and we're very happy to finally share it with you :-)
The album follows a day from morning through to midnight. It's a journey from uplifting summer's sunrise, to lazy afternoons, reflective evenings... and then quietly off to sleep.
Search Spotify/iTunes/Amazon/Bandcamp etc for "The Lost Cavalry Sunlight Shapes The Day" or stream or download for free via Bandcamp: thelostcavalry.bandcamp.com/album/sunlight-shapes-the-day
For those of you in London, we are playing an acoustic launch show at The Old Library, New Cross on Sat 14th Oct. And if you'd like to stay in touch with us, Instagram is probably a good bet these days at @thelostcavalry
We hope you are well and life is good!
18/9/23 : Sunlight Shapes The Day
Our third album "Sunlight Shapes The Day" is released on Oct 1st 2023!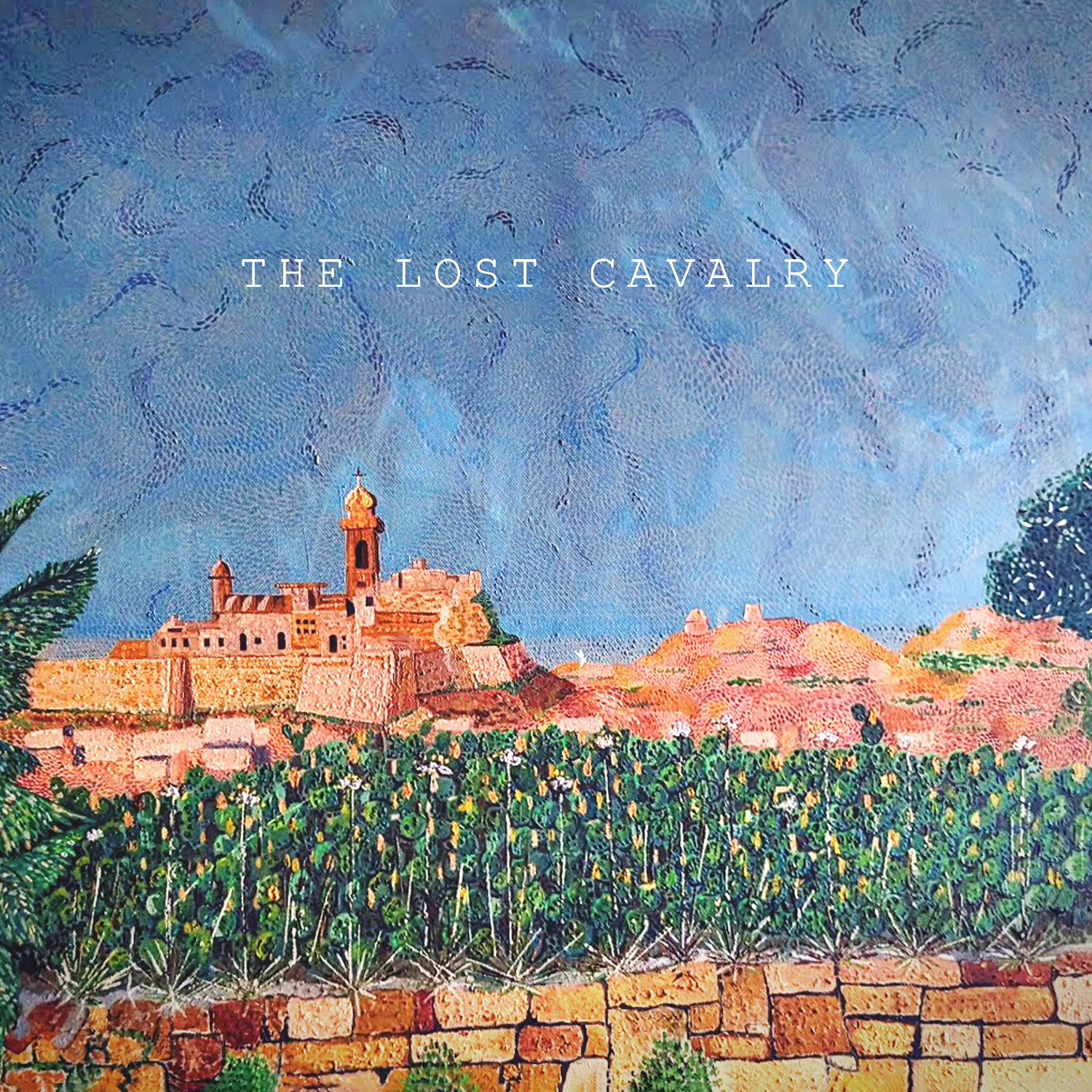 The album follows a day from morning to midnight. It's a journey from uplifting summery pop to lazy afternoons, reflective evenings and then quietly off to sleep.
The beautiful cover artwork is by David Atkins - one of a kind, who definitely shaped life his own way.
12/12/22 : Christmas Wish
We finally wrote our very own original Christmas song!
It's called 'Christmas Wish' and you can listen to it (and download it) for free as part of our 'A Cavalry Christmas' album... which we've added a song to every 2 years so far.
14/1/22 : Meissner : Part Two : Warm Music For Winter
A new collaboration album by Mark and Nick from the band, co-written with John Green and various friends. Featuring Ambre Arken on track two vocals. Please listen to this album all the way through, in order - and in headphones late at night.
More >>
Tweets
Tweets by @thelostcavalry
Recent photos
More >>
The Lost Cavalry's Diary
31/1/19 : I Fell Asleep In Your Covers video
Here are some words from Simon, about the video he made for our track "I Fell Asleep In Your Covers".
"The song itself is about a breakup and the reflection that follows that. The video tries to tell that story using clips from the fascinating depths of the Prelinger Archive of "ephemeral" video. 50s instructional videos, relationship guidance, old adverts, "stag movies", it has them all...
The problem with doing that is that a) you have to wade through many, many hours of videos looking for the scenes you want, and b) the clips are unrelated, so it's sort of difficult to tell a coherent story with them. All you can really hope to do is split them into groups and evoke some sort of feeling from each set. So, that's what I tried to do.
As a loose outline, I was shooting for:
Verse one: clips of people alone, contemplating something, although it's not clear exactly what at this stage.
Chorus one: clips of the bad times in flashback - people arguing, relationships dissolving. The flashback thing was a challenge. How does one indicate a flashback without a narrative connection? Hopefully the fade-to-white and "glow" effect do the job.
Verse two: more clips of people alone, more visibly upset now. Because of the preceding scenes it's now more obvious what they are upset about.
Chorus two: clips of the good times in flashback - couples having fun, closeness, etc. The idea is that the people reflecting have reached the point where they can remember the good as well as the bad.
Instrumental: zoom out to groups of people. The dancing is sort of symbolic (pretentious git alert) – the record turns, the dance goes on.
Final chorus: the start of something new. End on a slow kiss and a fade to black, because a) *always* end on a slow kiss and fade to black, and b) nobody knows how the next relationship ends, right?
The thank you/goodnight bit was just too perfect a clip not to use, ditto the lead-in at the start. I *really* hope it all makes sense, and that at least a few people enjoy it!
Simon"
29/12/18 : A stormy ride
Our album is finally finished... and I mean it this time! It's called "Storms" and getting it over the finishing line has been exhausting!
The tracks were mostly recorded by the end of 2017, but then the Simon Love album took over my time a little I'll admit (I was mixing and producing), and then I went off on a big trip around the world for a while (which will pop up soon in a new vide I filmed while I was away...if I can ever finish editing it!). When I was back all those tweaks took a long time - but I'm glad I took the time, as the finished album is sounding great.
I took the plunge and mastered the album myself too - I'd been learning and practicing and had mastered one of the Simon Love singles that got a fair bit of radio play, so I was fairly confident. I'm happy with the way the mastering of 'Storms' has turned out - it's punchy and dynamic, and I think has a good warmth to it. I can't wait for people to hear it properly!
But yep - the CDs are being manufactured, the album launch is booked, the tracks have been distributed to iTunes, Amazon, Google, Spotify and so on, and everthing is on track for the 9th Feb 2019 when our second album will finally (finally!) be released!
30/12/15 : 100 albums in 2015 part 5
Well I managed my 2015 aim of listening to 100 albums that I'd not listened to before! It's been good, I've heard some great stuff! Here are the last load of mini-reviews...
76. Rozi Plain - Friend This is wonderful. Pretty, delicate, light and uplifting. A really nice mix of mainly acoustic instruments with a few synths and bits and bobs, with very pretty vocals in an interesting voice that doesn't stray into annoying territory at any point. This album is definitely a gem that I will come back to many times.
77. Dry The River - Shallow Bed This is the sort of thing I expected to really like, but I don't - I maybe think it's just trying too hard, if that makes any sense? It's trying to be too grand, copying other people's styles a bit too much, without really 'getting' the styles... and it just gets irritating. I'm not a fan of the singing either really.
78. Future Islands - On The Water Pretty nice, I couldn't tell if this was old or new... turns out it's 2011. Some of it reminds me of Bowie. I quite like this, I will certainly listen to more. Update: listened twice now and like it even more.
79. Devendra Banhart - Nino Rojo I've listened to bits and bobs of Devendra Banhart before but this is the first time listening properly to a full album. I was a bit undecided, but by 'Little Yellow Spider' I started to really get into this.
80. Rasputina - Sister Kinderhook I almost didn't listen to this album after the first few seconds of it put me off - the vocal style is a bit hard to get used to, but I think I have. There's a lot of violin and cello in this album, plus some percussion and plenty of crazy vocals. I think I really like this, it's really interesting and different.
81. Kings Of Convenience - Riot On An Empty Street This is nice, like Simon And Garfunkel crossed with Belle And Sebastian. Mostly acoustic guitar and two close harmony male voices. This is the second of their albums I've listened to as I liked the other one. Some really nicely written lyrics in here too.
82. Biffy Clyro - Blackened Sky I almost stopped listening after 10 seconds but persevered... this is the sort of stuff I really dislike (and I like most things). The singing makes me cringe and the rocky guitars just sound cheesy to me, I wonder if I would have liked it if I'd heard it when I was 16.
83. Beach House - Beach House Their first album, it's definitely more basic than the more recent ones that I listened to last month. Derek (from TLC) calls this style of music 'Newverb'... he's coining the phase, pass it on :-)
84. Andy Shauf - The Bearer Of Bad News Sophie Jamieson recommended this to me, and it's great - pretty downbeat in general, lots of piano and jazz-room type hiss and atmosphere. He has a voice that's just on the right side of the boundary between interesting and annoying.
85. Scott Bradlee's Postmodern Jukebox - Top Hat On Fleek An album of cover versions, in very different styles. Sort of trying to be a bit too cool and offbeat though.
86. Johnny Flynn - Country Mile While recording at Soup last week, I asked Giles for a recommendation, and he suggested this album, recorded at Soup. I like it, he has a great voice - reminds me of Luke from Patch And The Giant in fact. Some great songs (great recording of course too!), some a bit folky for my tastes but only just!
87. Tender Prey - Organ Calzone These guys played after a Simon Love show I played at Swn Festival, and they were great. The bass player was probably the coolest bass player I've seen on stage (told him afterwards too, haha). I guess I enjoyed this more live, it's guitar and drums and bass (most but not all tracks) with great vocals from Laura Bryon, rocky, sleazy, bluesy.
88. The Rolling Stones - Exile On Main Street A great album, but I'd never listened all the way through. We covered 'Rip This Joint' in 'The Lightning Robertson Blues Injection' - a band that will one day reform I am sure! This album just rocks from start to finish.
89. Oddarrang - In Cinema Post rock from Finland, up there with Explosions In The Sky I think (and fairly similar), possibly a bit more experimental. As recommended by Derek!
90. Father John Misty - I Love You, Honeybear Recommended by Simon Love. I listened to it twice in a row. It's a strong album, pretty full-on, loud and ballsy! It's mastered pretty high, and ducks out a bit sometimes which is a bit annoying. It feels Christmassy to me, but maybe that's because it's dark and rainy outside. There's some ace strings on here and great lyrics, I like it a lot.
91. Typhoon - White Lighter From 2013. It's all very modern and cool sounding, in a way that many bands seem to be now, but in a way that I haven't quite got to grips with... I feel like I should really love it but I don't and I can't quite work out why. I think it's that feeling of trying a bit to hard, a bit like I felt with Dry The River, though this band less so. It's all a bit post-Arcade Fire but taken too far.
92. Andrew Bird - Noble Beast Derek suggested I listen to 'Anonanimal' and I loved it, so checked out the whole album. It's an absolute winner, one of the best things I've listened to this year. Amazing inventive sounds and loads of strings, sounds like a perfect mix of modern and classic. He has a lovely voice a bit like Zach from Beirit. I will definitely be listening to more...
93. The Wave Pictures - Great Big Flamingo Burning Moon This is a band I've seen live a fair few times, especially a while ago at places like The Duke Of Uke (where I bought my little ukulele!), nice upbeat, bluesy-rocky-indie-pop with good lyrics. There seems to be a guitar solo in every song.
94. My Sad Captains - Best Of Times I've not listened to our old friends My Sad Captains for a bit - but this, their latest album from last year is beautiful - it has a really magical feel to it, but with a proper solid groove... 'Hardly There' is a toe-tapping, controlled masterpiece. https://open.spotify.com/album/0S2VedaI3A0THKcKWHb90m
95. Throwing Muses - In A Doghouse Recommended by Simon our bassist. I should have listened to this back when I was in the band Wolfie (where I played drums). A good band to know more about, but not the kind of thing I'll get too excited about.
96. Captain Beefheart - Trout Mask Replica This was just about the first album recommended to me - again by Simon our bassist. I've finally listened to it... and wow there's a lot to hear! I was pre-warned that it was an intense, deliberately and carefully shambolic assault on the ears! The first track (of a whole load of short ones, with loads of strange soundbite clips in between) sounds like the band falling down the stairs while playing. It's great though - I think one thing I've been thinking recently is that music isn't really worthwhile unless it's interesting... which may sound obvious, but maybe being interesting is the most important thing. This album is definitely a call to be braver in our songs and recordings (not that we're going to go as far as The Captain does here!)
97. Joan Armatrading - To The Limit Recommended by my good friend Jenny. Recorded in the year I was born. It's jazzy blues, some more rocky (some good Hammond here!). Some tracks like 'Bottom To The Top' get into some kind of reggae jazz territory. Some of the more soulful stuff is great, and all of it is pretty great!
98. Matthew E White - Fresh Blood Released this year. Nice to wrap Christmas presents too - a very close-to-the-mic vocal, nice and deep and warm.
99. Quantic - Magnetica I heard one track at a friend's and liked it - I think Quantic seems to be a very wide mixture of styles though - with loads of different guests on each album. Some of the tracks on 'Magnetica' are great, especially the mariachi trumpet, or latin carnival style ones. Some of the dub ones aren't my thing. I like the weirdly timed electronic drums on some of these tracks too, but it's the latin style ones that are really good.
100. Electric Light Orchestra - Out Of The Blue Wow, I reached 100 albums in one year! This one was a Christmas present. The tracks that I already knew from their 'best of' are indeed the best ('Sweet Talkin' Woman' and 'Mr. Blue Sky'), plus 'Wild West Hero', a favourite of mine from a mix tape once given to me by an old friend back when we were at school! A whole load of other great tracks on here too, and truely an awesome album to finish my 100 with!
More >>