News
6/12/17 : 2017 Roundup
We've only played one gig in 2017, but we've had a busy year. We've completed recording on our second album (difficult second album? Maybe!) and actually have probably made a good start on album 3... we recorded 20 tracks and have picked half of them for the second album.
2017 also saw Toby having a baby so taking a break, and Dan leaving the band to concentrate on his other project Stables. We're pleased to announce that Ian will be joining the band in 2018, and will debut at our show on 14th Feb. We've been in the rehearsal room with him this month and all is going well!
Our plan for 2018 is to release the album at the end of the summer (as Mark is off round the world for the first half of the year), and we're all really looking forward to getting back into playing shows with the new material!
But yep... that's what we've been up to! Busy behind the scenes...
21/4/17 : Morning After Mixtape
Here's a mixtape Mark from the band has put together full of weird and wonderful (mainly weird) music found down the back of sofa's... enjoy!
8/12/16 : Merry Christmas Everyone
It's time for our bi-annual Christmas Cover! We present: "Merry Christmas Everyone", our Shakin' Stevens cover! You can download it for free and add it to your playlists from here: https://thelostcavalry.bandcamp.com/album/a-cavalry-christmas along with our previous covers, all as one lovely mini-album!
Merry Christmas everyone!
11/11/16 : Taking A Trip with The Meyer Dancers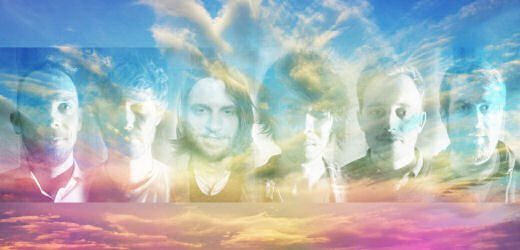 We're very aware that we're taking AGES to get album number two done! :-) But I promise we really are making good progress (but even so, don't expect it soon!) We have 18 tracks to choose from, with about 2/3 of them recorded or partially recorded. It's all sounding great - it'll be worth the wait I promise!
We're playing an acoustic set at The Meyer Dancers: Santa Takes A Trip on the 10th Dec, details and tickets here: https://www.facebook.com/events/937695476374941/.
Older >>
<< Newer