News
1/7/14 : Summer 2014
We hope you're having a good summer! We're all off having adventures, and also writing some new songs... but remember that our debut album 'Three Cheers For the Undertaker' is available on limited edition gatefold CD or as a digital download. Have a listen and have a good summer! x
16/6/14 : Youth At Risk
We're playing a show on Monday 23rd June at the Old Queens Head, Angel in support of Youth At Risk, with Jonpaul Palombo and The Dirty Angels. Tickets £10 on the door Or to book call Maggie or Sue (Mon-Fri): 01763241120. All proceeds go to Youth at Risk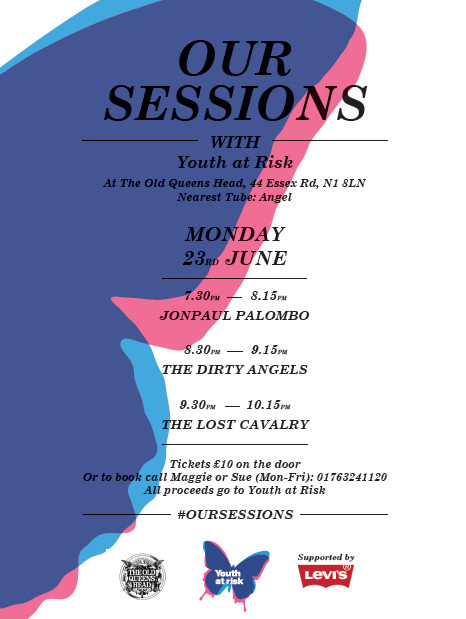 8/5/14 : Last Stand
Here's a little video taking you on a journey between the outside and the inside edges of the universe... we hope you enjoy it! The music is our track 'Last Stand' from our album 'Three Cheers For the Undertaker', which is available on limited edition gatefold CD or as a digital download.
The footage is adapted from the classic 'Powers Of Ten' film by Charles and Ray Eames.
9/4/14 : Before The Gold Rush - Fri 2nd May
We're playing a show at the folk and americana live music night 'Before The Gold Rush' at the Fiddlers Elbow for a Friday night of fun! A dedicated music venue with a great technical setup and a welcoming vibe, it's a 3 minute walk from Chalk Farm tube station, or Kentish Town West overground. Tickets from: WeGotTickets.
Also playing: Patch And The Giant, The Cedars, Fourth And Folsom. Facebook event here. See you there!
Older >>
<< Newer