News
17/4/13 : LeeFest 2013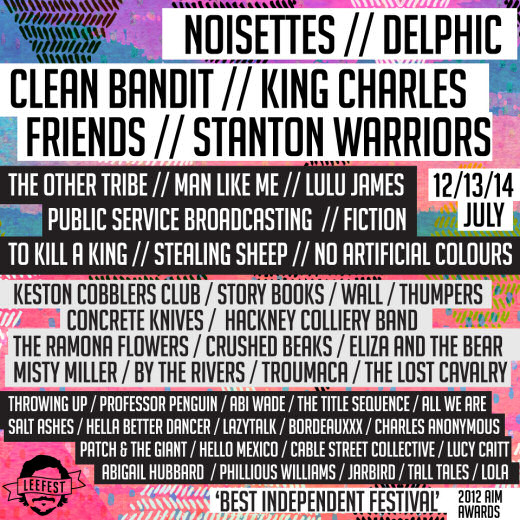 We're really pleased to announce that we'll be playing at LeeFest this July - winner of the Best Independent Festival in the 2012 AIM awards and a festival that's close to the bands hearts! Website line up page: leefest.org.uk/lineup. Expect a bit of a no-holds-barred special show with guest musicians and all the trimmings.
5/4/13 : Folkroom Records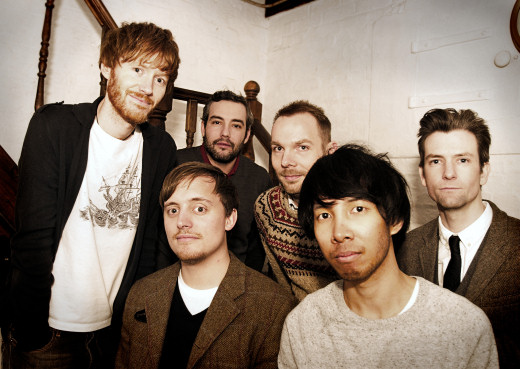 The Lost Cavalry are pleased to announce that we have signed to London-based label Folkroom Records.
We're excited to finally share the news that The Lost Cavalry will be teaming up with Folkroom Records to release our debut album this Autumn. Since forming four years ago, we've been working relentlessly towards our first full-length release and cannot wait to bring it to you later this year.
Folkroom Records grew from a fortnightly gig into the centre of a London scene recently championed by Time Out, and we feel that both the label and ourselves have similar ambitions for the record. We'll be releasing more details of the album in the coming months, and will be joining the line-up on the Folkroom Stage at Home Farm Festival this June, with our now label mates Patch and the Giant, Lucy Cait and Sophie Jamieson amongst others!
26/2/13 : Folk And Dagger - March 14th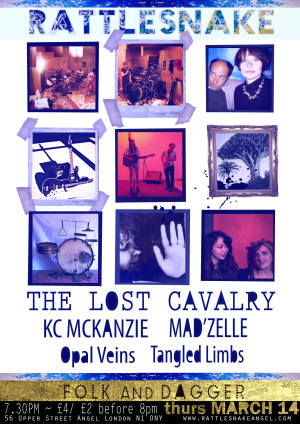 Our next gig will be at Rattlesnake in Angel for Folk & Dagger Facebook event here - we're on last at about 10:15pm. x
6/1/13 : The Heights Of Lola
A little video by our friends Keston Cobblers' Club filmed at the weekend in Kentish Town - it was a great singalong way to start a Saturday!
...And in case anyone missed it... scroll down for a diary entry I wrote updating on what we've been up to recently and where we are with our album!
Older >>
<< Newer