News
1/5/12 : Booked Out - Out Now on DVD and CD
Last year Derek and I wrote the soundtrack to the motion picture, 'Booked Out' - the film is now available to buy on DVD or stream - full details here: www.bookedoutfilm.com. There's also the option to stream the film and be sent a copy of the soundtrack on CD...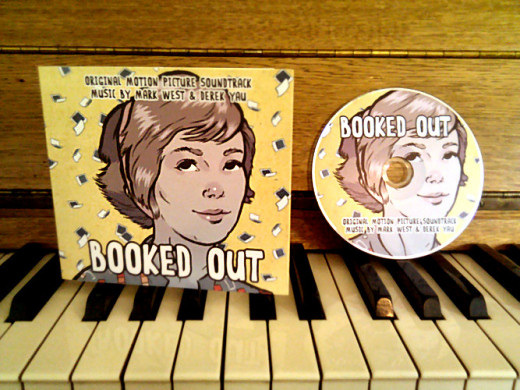 Additionally, the soundtrack is now available on iTunes and places like Amazon mp3. Plus you can still buy it directly from us from our band shop (which is cheaper and more of the money goes to us!). You can also buy the album on CD from our band shop.
18/4/12 : Get Right!
We're writing and recording at the moment, it's all very exciting. I've been trying out recording my vocals at different times of the day and after different things, and I think I might actually sound best when I have a hangover. I will need to carry out more experiments...
We're not doing many gigs at the moment but our next one is at the launch night of a new clubnight in Kings Cross called Get Right! It's free entry and should be a good night... also playing are Slides and Greater Varsa then DJ's until 4... There's even a Facebook event right here.
Over and out, Mark.x
5/4/12 : Laura Gibson at The Lexington
Next Tuesday (10th) we're supporting the fantastic Laura Gibson at The Lexington, Kings Cross for the London gig of her American and European tour. Tickets are available here - we're on at 8:45, you should come.
17/2/12 : The Elephant Of Castlebar Hill - Video
Here's a new video for an old song... recorded at LeeFest last summer by Henry Evans of www.wintermutestudio.com - it can remind you of sunnier days! And you can still download the track for free from here.
Older >>
<< Newer