News
26/1/11 : Drums
I keep making excuses about how long our next EP is taking - the main reason is the film score I've been composing and recording along with Derek Yau, for the new feature film 'Booked Out' by Bryan O'Neil. We're coming close to completion on that though, and I've just written a big old diary entry (see below!) for anyone who is interested.
As some of you may know - our drummer, Dave sadly has decided the time is right to leave The Lost Cavalry - he's getting married pretty soon and plans to spend his time on other projects. It's a real shame for us as Dave's been such a great drummer and a great friend to be in a band with. He'll still be playing drums for our next EP though, so he's still around in spirit!
This of course means we are temporarily down one member in The Lost Cavalry. We have someone in mind, but in the short term we're concentrating on writing some new tracks and working on the new recordings. We'll probably plan a few acoustic gigs soon too to try out some of our new material.
18/1/11 : Knickers
Over Christmas I did a bit of moonlighting from The Lost Cavalry and recorded some guest Hammond Organ for the track 'Motherfuckers' by The Loves featuring the new band Knickers... which you can buy here from Rough Trade on 7" vinyl! It was probably the Christmas number one, but I'm not sure as I missed Mark Goodier's top 40 show that week.
And here's a video of Simon and Lenny singing the song. Watch Simon crack under the pressure of youtube stardom...
That's me you can hear pimping on the keys. Mark.x
19/12/10 : Seasons Greetings!
Firstly, a big thank you to everyone who downloaded our single 'The Elephant Of Castlebar Hill' - we hope you liked it! Secondly, an even bigger thank you to everyone who bought our EP this year, 'Waves Freeze To Rolling Hills' - it had great reviews across the board and we're really proud of it. It's been a really good year for us and hopefully next year will be even better - our next EP is sounding great so far.
And thirdly, last Christmas we recorded a cover of the Jona Lewie track 'Stop The Cavalry' for our friends over at Polaroid Blog. In case you missed it last year you can download it for free, along with the rest of the brilliant compilation from here: polaroid.blogspot.com - it's well worth a listen!
We hope you have a great Christmas and New Year!
15/11/10 : The Elephant Of Castlebar Hill - Free single download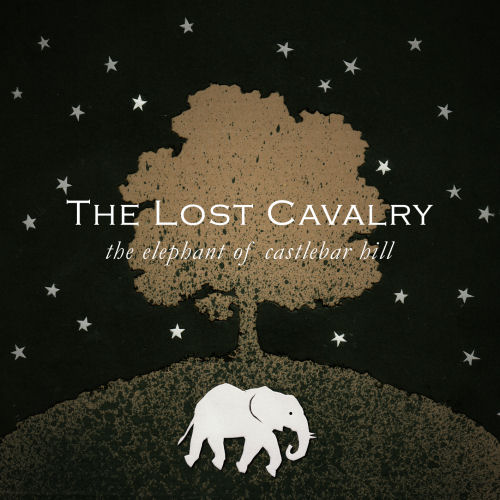 Our new single 'The Elephant Of Castlebar Hill' (a special new mix of the third track from our EP 'Waves Freeze To Rolling Hills') is now available as a FREE DOWNLOAD - all we will take in exchange is your email address, I hope that's ok. You can download the track right now from our band shop. If you like it - please, please post the link to the free download on Facebook or Twitter and spread the word! It's what the elephant would have wanted...
We are also playing at The Lexington, Kings Cross tonight to launch the single - hope you can come... Tickets available here.
Older >>
<< Newer