News
1/9/10 : Waves Freeze To Rolling Hills - More Reviews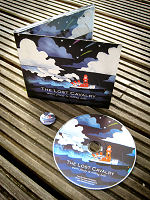 Here's a round up of some of the reviews of our EP...
"West's vocals, from the outset, are tenderly delicate yet powerful in their range like, Rufus Wainwright at his most vulnerable. 8/10" - The 405
"These finely crafted, literate and wistful songs are well worth giving your time and attention to" - Folly Of Youth
"A superbly confident and stirring debut... singer mark west, possess an extraordinary voice which blends brilliantly with the electric-folk instrumentation" - Rough Trade
"Oh Sally is a beautiful fanfare of melodic, gentle instruments, brilliant, strong vocals and lyrics which tease the inner child from your memory. Experimental and truly unique..." - Stereoboard
"You get a real sense of accomplished majesty from this music. Sad yet uplifting, full blooded yet sensitive, commercially appealing yet not at all dull. This ex-Fanfarlo guitarist & his cohorts have a rather special appeal. 4/5" - Norman Records
"For some reason the intro reminds of Michael Buble" - This Is Fake DIY
There was a bad review too... but you'll have to search for it, I'm not going to tell you where to find it! In the mean time, here are some more good ones... The Line Of Best Fit, Gobshout, Culture Deluxe, For Folks Sake and The Kaje ...and a live review on The 405.
23/8/10 : Interview on Soundfreak
Nick and I did an interview for Soundfreak... Click on these words to see it. They also say about our EP... "It's bloody brilliant!" ...cheers!
2/8/10 : Waves Freeze To Rolling Hills - Available now!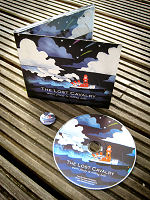 Our debut EP is now available! You can buy it on CD from Rough Trade, Norman Records, Resident Records or directly from the band shop, or you can buy digitally from Amazon, iTunes, eMusic or from the band shop. Hope you like it!
And don't forget - we're playing two special launch week gigs - Wednesday (4th) on the Tamesis Dock, a converted 1930's Dutch barge and Friday (6th) at The Lexington, give our name on the door to get a free copy of the EP! Details below...
19/7/10 : Waves Freeze To Rolling Hills EP Launch Party - 8:30pm Weds 4th August - on a 1930's Dutch barge on the Thames!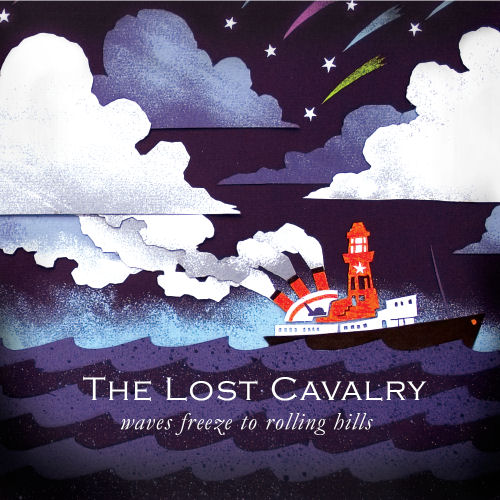 To celebrate the release of our debut EP "Waves Freeze To Rolling Hills" we'll be playing a special gig on a boat floating on the River Thames - the Tamesis Dock, a converted 1930's Dutch barge. www.tamesisdock.co.uk. There will be a free copy of our EP to everyone who comes to see us - so be sure to say our name at the door (or do I mean 'boarding platform'?) The boat is moored just south/upriver from Westminster, on the Albert Embankment, SE1 7TP. Tickets available now from Ticketweb for £6 - but remember, that also gets you a free CD! We are playing with the brilliant Thomas Truax... Note that we will be playing at 8:30pm - so don't be late!.
If you can't make it along to the boat launch party then hopefully you can make it to The Lexington, Kings Cross on the Friday night (6th Aug) - we'll be playing at the White Light club night supporting Spencer McGarry Season - www.thelexington.co.uk.
Older >>
<< Newer