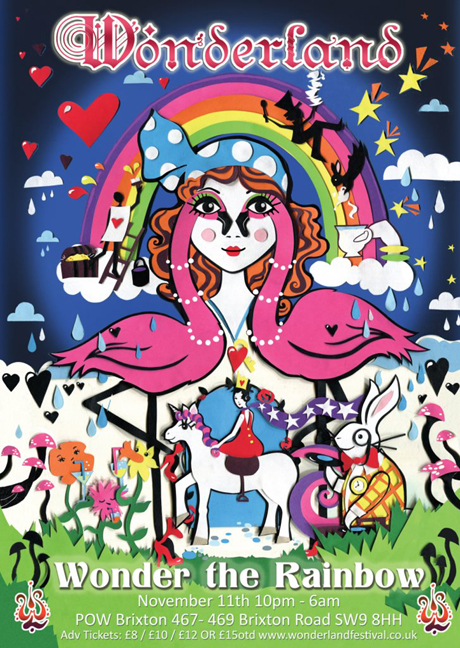 Somewhere Wonder the Rainbow, way down low, and the dreams that you dream of, dreams really do come true!
We will make your dreams come true at Wonderlands most colourful party yet...
Transforming POW into a mythical rainbow utopia full of colour, sparkles, mythical creatures and magical treasures!
TICKETS £8 / £10 / £12 / £15 otd All profit from Wonderland goes to the Wonder Years Centre of Excellence, supporting communities in the Gambia.
Tickets are available here: https://www.residentadvisor.net/events/1019734