"You're entirely bonkers. But I'll tell you a secret all the best people are..."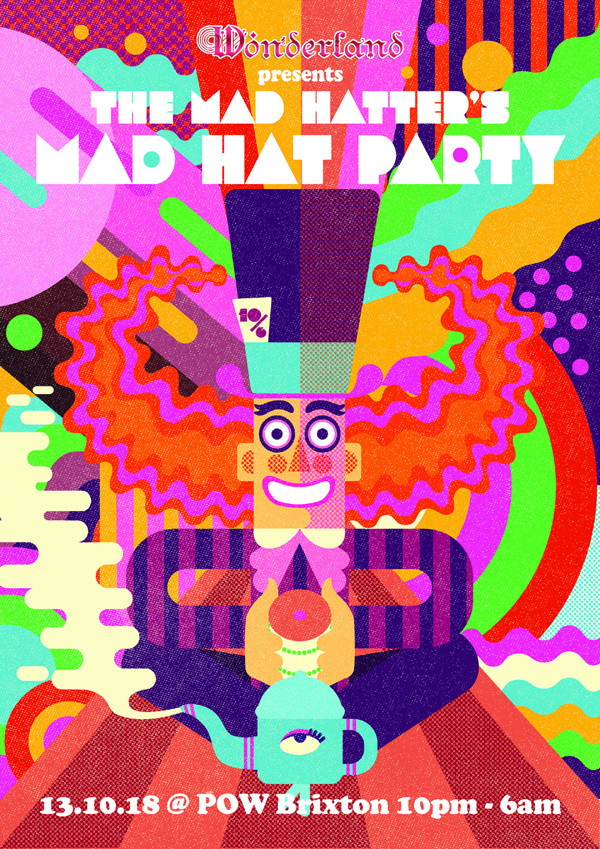 On October 13th we return to POW, upstairs at the Prince Of Wales in Brixton for a night of festival funtimes - the Mad Hatter is throwing his very own MAD HAT PARTY and you're invited.... wear your very best hat!
Expect our custom blend of live music, fantastic DJs and silly fun entertainments! With: Mista Trick Soundsystem (LIVE!) ~ Beth Beth Beth ~ Panthro ~ Sisu Collective ~ Dj LoRIOca ~ King of Hearts ~ SlyFox ~ Disco Duzmoore ~ DJ Pixi ~ JubJub Bird ~ Sneaky Rafiki ~ Elrobo ~ Imo LOVES Dick ~ Said Poppy
TICKETS £8 / £10 / £12 / £15 on the door. All profit from Wonderland goes to the Wonder Years Centre of Excellence, supporting communities in the Gambia.