Wonderland: Wondersands Returns to LeeFest: The Neverland!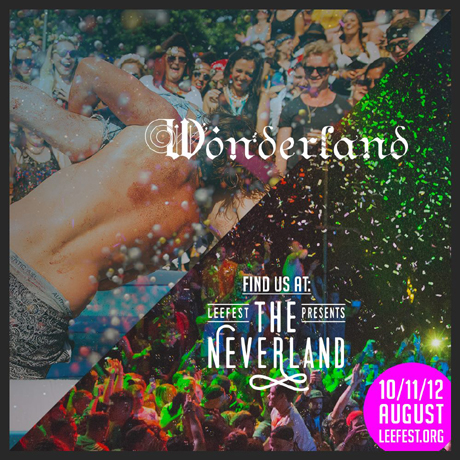 EPIC BEACH PARTIES / SILLY GAMES / GLITTER WRESTLING / PAINT FIGHTIN' / HEADLINE SETS AND SPECIAL GUEST HOSTS... Oxide & Neutrino, Kidnap kid, Jungle Regression Sessions.
Plus our DJs: Herukajon, Remix and Catnip, DJ Mittens, Jamie Moon, Miss White Rabbit, One Trick Pony, J.Ravens, Sneaky Rafiki, Elementum, King Of Hearts, Fat Sam, Jiinyus, Dan deLion, Alycit Content and The Wonderland Allstars!
Join us for some summer fun... and to get you ready for our Ten Year Festival of course! :-)