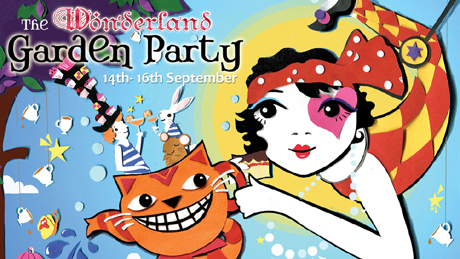 Last year, Wonderland celebrated its 10th birthday with a party of epic proportions, and we enjoyed it so much we've decided to do it all over again.... only this time, we're turning up to ELEVEN!
Not only are we going bigger and better, we're jam-packing so much into the weekend we've had to add a whole extra day. So expect three days of fabulous festival fun and frolics in a superbly secret location on the edge of London, with entertainment including:
GORGEOUS INTIMATE VENUE IN SOUTH LONDON * LIVE BANDS * ECLECTIC DJS * POOL PARTIES * ALICE IN WONDERLAND EXPERIENCES * CIRCUS, CABARET & BURLESQUE * INDOOR & OUTDOOR GAMES * WORKSHOPS * HOT TUBS * FACE & BODY PAINTING * CAMPING * INTERACTIVE PERFORMANCES * FOOD TRUCKS * ENCHANTED FOREST INDOOR CLUB * YOGA * DANCE CLASSES * MASSAGES * CHILL OUT AREAS * INDEPENDENT MARKETPLACE
As always, your friendly neighbourhood Wonderland Crew will be pulling out every single stop to delight and entertain no matter what you're into, no matter your age, and no matter your normality... you can check that at the door.
Wonderlanders the world over welcome!
Tickets on sale now: https://www.residentadvisor.net/events/1088283