Hello
I am Mark West, a composer, musician and illustrator based in London.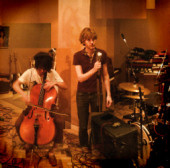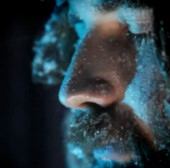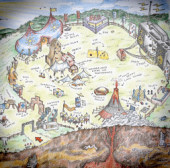 I sing, write and produce for the band The Lost Cavalry. Until 2010 I was the guitarist in the band Fanfarlo, and before that was the drummer in cult London lo-fi band Wolfie.
I have composed and produced music used in films and adverts including the score for the feature film Booked Out and commisioned work for Sony Extreme Music Library.
I have co-composed or performed on music used in adverts for Vogue, Canon Powershot and Evian and in films including 'Going The Distance', 'Win Win', 'Crazy, Stupid Love' and TV shows including 'Greys Anatomy', 'House', 'Chuck' and 'My Life as Liz'.
Please contact me if you need some music for your film or TV project, or for any other purpose! mjw@mixedcasesspaces.co.uk.
News Feed
12/12/14 : 2000 Miles - featuring Emilie Cheshire
It's Christmas cover time again! And this year we bring you... 2000 Miles! A cover of the song by The Pretenders (not The Proclaimers), with guest vocals by Emilie Cheshire.
You can download the track for free from our bandcamp page.
And remember that our debut album 'Three Cheers For the Undertaker' is available
on limited edition gatefold CD or as a digital download
... a great Christmas present!
21/11/14 : A Very Cherry Christmas Vol 10
Ho ho ho! We're excited to tell you that we're lucky enough to be on this years Cherryade Records Christmas CD... "A Very Cherry Christmas Volume 10"!
You can order the CD here... www.cherryaderecords.blogspot.co.uk ...a perfect Christmas present! x
More >>
Diary
28/12/13 : Round up of 2013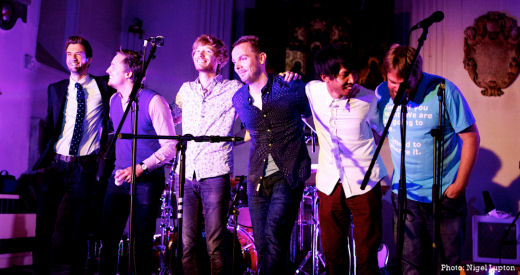 What a big year 2013 has been for us! We've made a massive amount of new friends (Patch And The Giant, Sophie Jamieson, Worry Dolls, Andrew Butler, Lucy Cait, Inti Rowland, Stephen Hallam, Cameron Niven to name just a few), and of course Ben and Stephen at Folkroom Records. And we've gained a new Cavalryman in the form of Simon McIlhinney.
We've played on the main stage at LeeFest, played a load of gigs around London, and released a split 7" vinyl single with Keston Cobblers' Club (limited edition but copies still available!). We also played at the amazing St Pancras Old Church for the release of our debut album Three Cheers For The Undertaker...
And that's the main thing we're proud of in 2013! We're really very pleased with our album and we're glad we worked on it so long to get it just right. If you haven't had a listen yet, please do... you can buy it or stream it for free.
So happy new year! And We hope 2014 turns out to be a great year for us and for you! TLC.x
16/7/13 : LeeFest 2013 main stage

I think we probably earned our spot this year on the LeeFest main stage! We've been at LeeFest every year for four years now - at first as wandering minstrals, then playing on the Wonderland stage, and this year we graduated to a slot opening the main stage on the Saturday - the first band on for most people at the festival. It was a gloriously sunny day and we were ready to entertain!
We were joined by Angie from the brilliant Patch And The Giant on trumpet, and by new Cavalry member Simon, playing ukulele and melodica, the biggest Cavalry lineup so far - 8 of us. We danced and we played for 30 mins, finishing with a triumphant version of 'The Flood'. It was the biggest buzz I've ever had, singing out to a sunny field of happy festival-goers... LeeFest is an amazing festival, run by a group of lovely people, we're really honoured to have been given our first main stage festival show by them, and we hope to be back again some time!
12/6/13 : Seven inch joint gig with the Cobblers
Last week we played one of the most fun gigs we've ever played - it was to celebrate the release of our first ever vinyl release - a joint single sith Keston Cobblers' Club. It's a split 7" vinyl, with one of their songs on one side and one of ours on the other.
Our track is the new single 'Stars Are Ripe', which as a happy tie-in also features Matt, Bethan and Tom's brass and backing vocals by Jules of Keston. It's a story about
George Van Dyne
- an empirical modelling scientist who lived in the US and who sadly died in 1981.
To launch the record we played a joint acoustic gig at the Queens Head for Folkroom Records - we didn't use any mics, we just stood around the piano and sang and played. To make it a proper joint-headline we took turns playing one of our songs each, and gradually joined in on each others' songs as much as we could - until by the end we were all playing together and raising the roof! Singing without a microphone is a lot of fun, you feel very unrestricted and free. For the last song we all played a cover of Brown Eyed Girl, with the audience singing along too with the lyrics sheets provided! It was a bit of a special atmosphere... I hope that anyone reading this who came along had as much fun as we did!
More >>