Hello
I am Mark West, a composer, musician and illustrator based in London.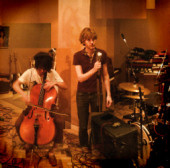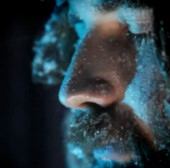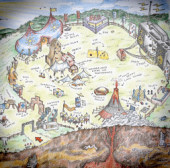 I sing, write and produce for the band The Lost Cavalry. Until 2010 I was the guitarist in the band Fanfarlo, and before that was the drummer in cult London lo-fi band Wolfie.
I have composed and produced music used in films and adverts including the score for the feature film Booked Out and commisioned work for Sony Extreme Music Library.
I have co-composed or performed on music used in adverts for Vogue, Canon Powershot and Evian and in films including 'Going The Distance', 'Win Win', 'Crazy, Stupid Love' and TV shows including 'Greys Anatomy', 'House', 'Chuck' and 'My Life as Liz'.
Please contact me if you need some music for your film or TV project, or for any other purpose! mjw@mixedcasesspaces.co.uk.
News Feed
16/5/13 : Keston Cobblers Club and The Lost Cavalry presents the We Will Heel Your Soles/Stars Are Ripe Split 7 inch vinyl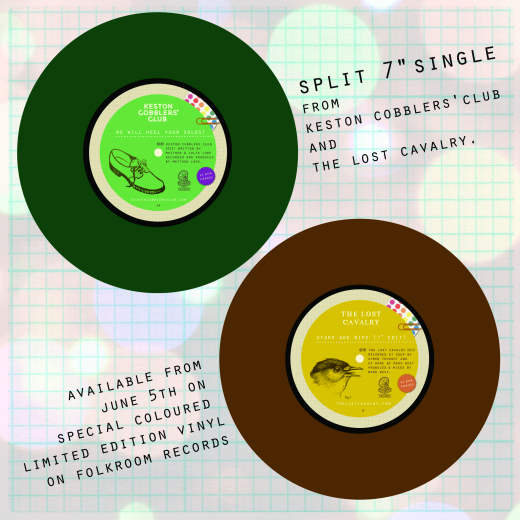 Good news everybody...
London based folk bands Keston Cobblers' Club and The Lost Cavalry will be putting out their joint debut vinyl release on June 5th. The We Will Heel Your Soles/Stars Are Ripe 7 inch will be split between the two bands, with each showcasing a brand new and previously unreleased track.
Available exclusively on limited edition coloured vinyl, the double a-side single will be the first chance for fans to hear either song - with digital downloads available only to those who purchase the vinyl. 'Stars Are Ripe' will appear on The Lost Cavalry's debut album Three Cheers For The Undertaker, due for a September release on Folkroom Records, and 'We Will Heel Your Soles' provides a sneak peek at Keston Cobblers' Club's self-released forthcoming EP A Scene of Plenty, available from July 1st.
Limited to only 200 copies, and hand-packaged with lots of little extras by the bands themselves, the We Will Heel Your Soles/Stars Are Ripe 7 inch will be available via the Folkroom Records store, and at the bands' gigs.
To celebrate the single release, both The Lost Cavalry and Keston Cobblers' Club will be performing a special, fully acoustic gig at The Queens Head in London on June 5th. The free gig will be hosted as part of the Folkroom label's fortnightly residency at the pub and will feature a rare collaborative set from both bands.
17/4/13 : LeeFest 2013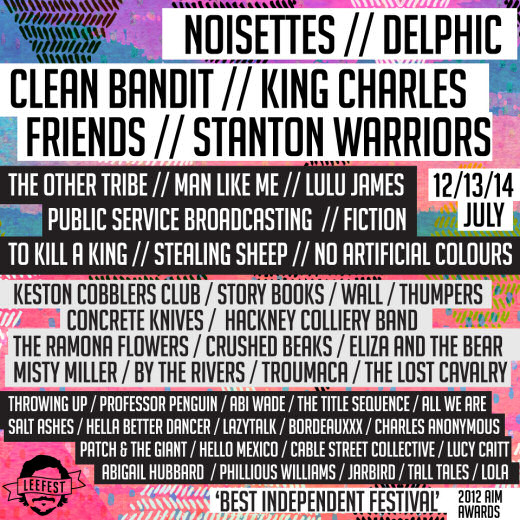 We're really pleased to announce that we'll be playing at LeeFest this July - winner of the Best Independent Festival in the 2012 AIM awards and a festival that's close to the bands hearts! Website line up page: leefest.org.uk/lineup. Expect a bit of a no-holds-barred special show with guest musicians and all the trimmings.
More >>
Diary
24/1/13 : Happy 2013
Hey there, I thought it was about time I wrote something on this diary page! 2013 is going to be an interesting year I think - lots going on with various musical projects, and the London folk scene is getting quite interesting too, loads of great bands and solo artists around it seems - they may have been around for a while but we're just discovering them all, due to being somehow new on the scene having suddenly met loads of great promoters via our friends Keston Cobblers' Club and Patch And The Giant (two bands who I think are going to have VERY interesting years by the way!).
I know we keep saying that our album is 'nearly ready' and have been sayng so for ages - but it really is, we just keep finding little bits to work on just that little bit more, and currently we're working on two older songs that we've decided to remix or re-record for the album versions to make them the best they can be. It all takes time but it'll be worth it. There's a few little bits of drums and things on some songs we want to change, so we're back in Soup studios week after next to do those last (definitely last!) bits.
Right now we have six new songs that are totally finished (apart from mastering), two new ones we're still tweaking and two old ones we're reworking. Add in two more tracks from our current two EPs and that makes up our album we think... 12 tracks. We think we have the name for the album too, but we'll keep that secret a bit longer I think. We're also likely to release one of the new tracks pretty soon with a video, to bridge the gap until we can get the album manufactured and distributed.
Today we took a break from the album and spent a day in the practice room going back over very new ideas for new songs and we came up with live demos of six new-new ones... destined for album number two I guess. It's frustrating not to be able to work on them more now - but we must concentrate on the first album first!
And lastly, I just wanted to say that our first gig of the year last week for Folkroom Records was so much fun - such nice guys too. We played the gig entirely unplugged, no vocal mics even, and it went down really well. Singing without a mic is a great experience, and instruments played acoustically and not through a PA system sound so much nicer I think - it was a great evening. More gigs like that in 2013 I think! Mark.x
8/11/12 : Brass and gigs
We were recording some brass last weekend for our new track 'Stars Are Ripe', with the help of Keston Cobblers' Club. It's sounding great... The album's finally all recorded now, just the finishing touches to a few tracks. It definitely will be out next year!
I was also lucky enough to be asked to play a guest spot with Keston Cobblers' Club at the Old Vic Tunnels for the Day Of The Dead festival, and a couple of songs at the London Roots and Folk Festival by Bob's Folk Show. I joined them on stage for seven songs, playing concertina and ukulele and plenty of backing vocals - it was a top night!
We're working on a Christmas cover too at the moment... lots going on in Cavalry HQ...
1/10/12 : Album update
I thought I'd write a little update on our album progress as it probably all seems quiet to the outside world - but I can assure you we're very busy!
We sat down last week as a band and listened through for the first time to all the tracks we have as album candidates, to see how they work together as an album. We were pretty pleased with the way things were sounding, it's looking like we'll have six or seven new songs and four of five tracks from the first two EPs on the album. Obviously we may change our mind as it's early days!
We'll probaby re-record bits of some of the very early tracks if we use them, and re-do the mixes. And some of the newer songs still need work to make them sound great in all the right places! I think we're going to have a nicely balanced album though with a strong set of tracks, and overall a more grown up sound than our first EPs.
So... more mixing to be done, a few little extra bits of backing vocals and guest instruments to be added in, and then we can start thinking about how to get it released... which will be next year of course, but hopefully near the start. We need a name for it too... time to start thinking...
More >>